Bruce Eldredge, Enrolled Agent & CEO of MDI Taxes Inc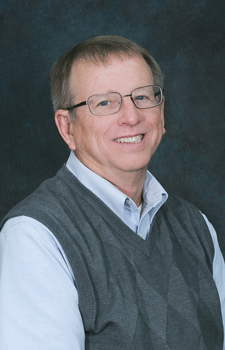 Bruce Eldredge is the founder of MDI Taxes & Accounting, Inc. He is an Enrolled Agent with 40 years of business experience. Mr. Eldredge has owned or consulted with 125 businesses including retail, professional service, marketing, direct mail, and technology.
Mr. Eldredge also does small business consultation with more than 75 entrepreneurs in the Prescott, Arizona area.
In October 2003, Bruce passed his enrolled agent exam. Enrolled agents are professional tax practitioners who specialize in taxes and are licensed by the U.S. Department of Treasury to represent taxpayers in all fifty states before the Internal Revenue Services. EA's are required to complete a minimum of 26 continuing education hours per year, including 2 hours of ethics.
Mr. Eldredge is also a Certified Identity Theft Risk Management Specialist. He holds a Bachelor's degree in elementary education and Master's degree in guidance and counseling.
Bruce is an avid photographer! You can see his photos in the office as well as in the DVD in our waiting room. He also is a member of Yavapai County Search & Rescue, enjoys hunting, and two-time past president of the Chino Valley Chamber of Commerce.
Bruce is currently serving his third term as president of the Northern Arizona Chapter of Enrolled Agent and board member of the state EA organization.
He lives in Chino Valley with his wife of 46 years, Rosie.
Kristin Robison, Bookkeeper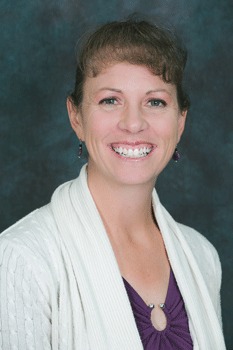 Kristin has a long history of being an entrepreneur. She owned R bar K Feed & Tack, Inc. from 2001 to 2005 along with R bar K Trucking from 2001 to 2007. In March 2010, Kristin opened Grand Canyon Store with two locations in Williams and Flagstaff, AZ.  She did all bookkeeping for all three companies.
Kristin has known Bruce since 2000. She started work at MDI Taxes in December 2013. Mrs. Robison is currently going to school for her Accounting Certification, which she will complete fall 2015.
Kristin is the office QuickBooks expert. She has been trained in bookkeeping and is currently the billing manager for the utility companies.
Kristin is a native Arizonan. She and her husband recently purchased a home in Chino Valley. In her spare time, they enjoy riding horses and gardening.
John Scholl, Tax Preparer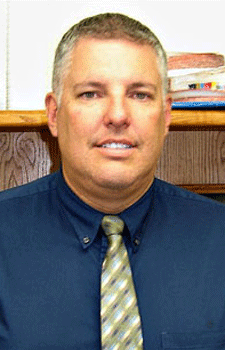 John started part time with MDI Taxes 6 years ago as a checker and has moved on to staff tax preparer. He is currently studying to take his Enrolled Agent exam.
In his day job, John is the Director of Support Services for the Chino Valley Unified School District. As part of his position he supervises the business office and human resources, IT, food service, and maintenance departments. John has been with the District for 18 years and has served as a high school teacher, coach, and administrator.
John has earned a Bachelor's degree in chemistry from the University of California, Riverside and a Master's degree in education administration from Northern Arizona University.
John's wife, Mardi Read, is principal of Heritage Middle School and his daughter, Alexa, is a high school senior looking forward to attending ASU in the fall.  In his spare time John enjoys tending to his garden and brewing his own beer.
Meg Kleinman, Tax Checker
Meg Kleinman is returning for her 8th season at MDI. She retired from a career in the legal field. Meg is responsible for double-checking all the data entry for a tax return. She verifies each and every entry on every tax return.
Meg makes sure:
– The entry is correct
– The correct dollar amount is in the correct location in the software
– All the tax data provided by the client is used
Outside of tax season, Meg is writing two books. She lives in Prescott.
About Us
MDI Taxes & Accounting Services, Inc. has been serving the Quad-City area for 21 years. We provide full-service taxes preparation to over 600 businesses and individuals as well as accounting, sales tax, and payroll services to businesses in the Quad-City area.
Our clients include retail businesses, professional services, construction companies, and non-profit organizations.
Enrolled Agents Are America's Tax Experts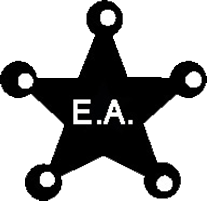 Not all paid return tax practitioners are equal!
Enrolled Agents (EA) are the only federally licensed tax practitioners who specialize in taxation and also have unlimited rights to represent taxpayers before the IRS.
Using an Enrolled Agent can save you significant time and effort in preparing your taxes. EAs are equipped to advise, represent, and prepare tax returns for individuals, partnerships, corporations, estates, trusts, and any entities with tax-reporting requirements.
Enrolled Agents:
Must pass a stringent three-part test on taxation administered by the IRS which covers all aspects of the tax code
Specialize in taxes; unlike attorneys or CPAs
Are taxpayer representatives who receive their right to practice from the US government and are licensed in all fifty states (CPAs are licensed by the state)
Enrolled Agents also have:
An Emphasis on Ethics – The principal focus is honest, intelligent and ethical representation of taxpayers before the governmental agencies. EAs adhere to a stringent Code of Ethics as well as the Treasury Department's Circular 230 regulations.
Proof of Expertise – Only enrolled agents are required to demonstrate to the IRS competence in all areas of taxation, representation, and ethics before they are given unlimited representation rights before IRS.
Bruce Eldredge of MDI Taxes & Accounting, Inc. has been an Enrolled Agent for 12 years. He's a licensed tax expert and has been in business in Chino Valley for 21 years.